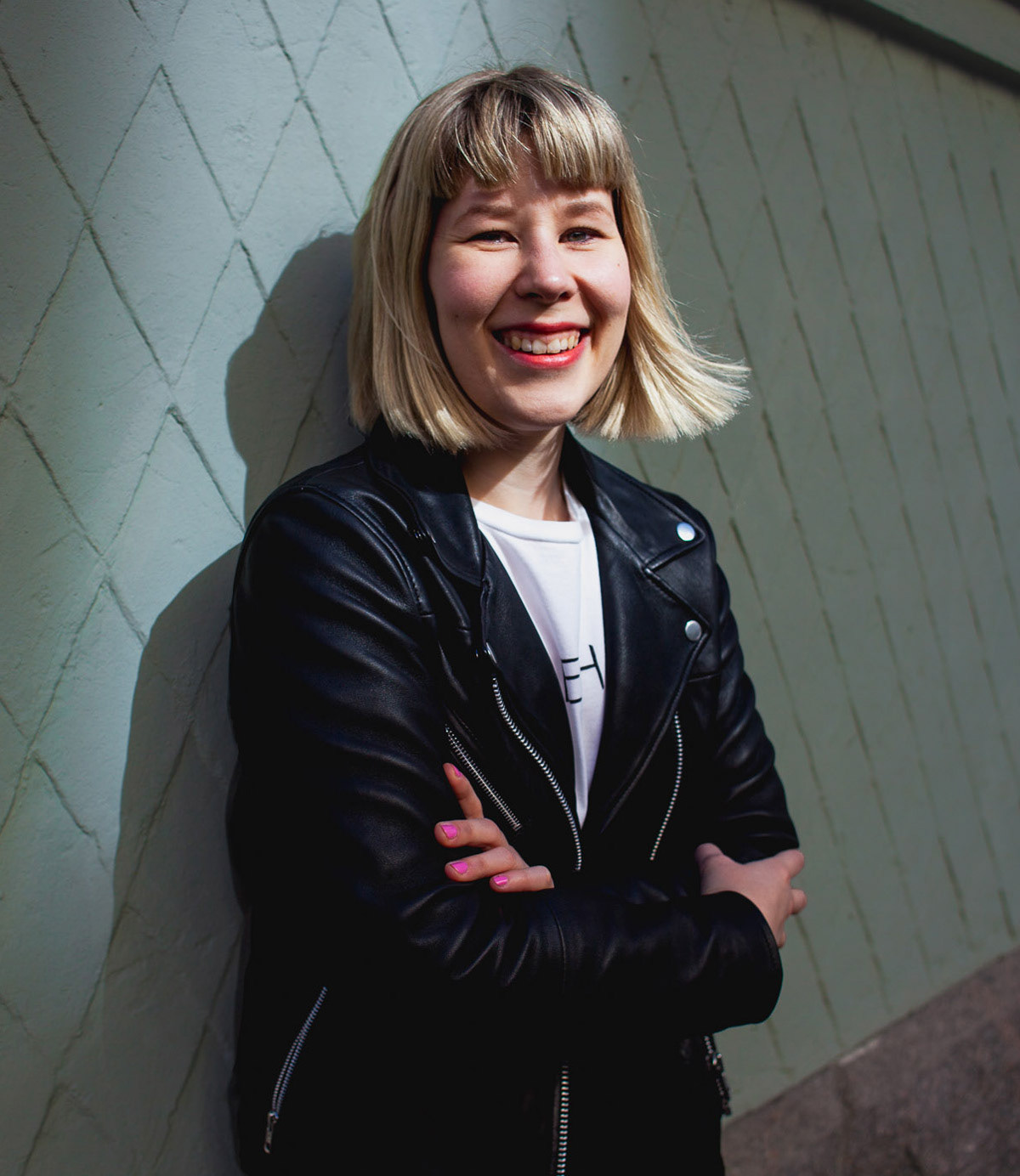 I am Leena Kisonen and I'm a graphic artist based in Helsinki, Finland. 
I work in the mix of illustration, design and art. 
I create work for print and digital, textiles, packaging and products. Sometimes my creations also take over spaces and climb on walls and windows. 
My style can be described as a blend of delicious candy colors,
playful shapes and big smiles. I've developed my craft over the years, drawing inspiration especially from Nordic simplicity, Japanese aesthetics and folk arts.
I create my artwork by combining paper cut with digital processing,
which gives my style its unique and warm handmade feel.
My clientele includes Google, Snapchat and Helsinki Design Week among others.
My work has also won many clients in Japan, where I've collaborated with
Isetan Mitsukoshi, Epos Card and many more.
If you want to work with me, have a question or just want to say hello,
please do not hesitate to
get in touch
!
Google, Snapchat, Atlassian, Hakola, Lagom Design, Anyways Creative, Papyrus, Isetan Mitsukoshi, Helsinki Design Week, Minna Parikka, Hain BluePrint, Bruce Mau Design, Unilever, Fokusmedia, Orbis Japan, Gaudeamus, Grafia, Putinki, Kubo Finland, Y-säätiö, Suomen Pietarin Instituutti,
 Institut Finlandais, SwissQuote, Epos Card, Kippis,
Le Monde Diplomatique
Aalto University
Lecture on quoting, pricing and invoicing design projects.
Espoo, Finland, 30 October 2018
Chinese Picture Book Conference


Two talks at a conference in Shanghai focused on picture book illustration.
The conference is accompanied with a group exhibition at Huichuang Space.
Talk 1: Introduction to my work 
Talk 2:
Creating your own illustration style
Shanghai, China, 13-14 October 2018
St. Petersburg International School of Design


Masterclass for a private design school:
Pricing for illustrators
St. Petersburg, Russia, September 2018
Aalto University
Talk and Q&A session: Working as a freelancer
Espoo, Finland, September 2017
Helsinki Design Week


Public talk: How to create your own illustration style
Helsinki, Finland, September 2017
St. Petersburg International School of Design


Masterclass for a private design school: Emotion in Design
St. Petersburg, Russia, June 2017
St. Petersburg Design Week


Keynote talk at St. Petersburg's annual design week:
Creating your own illustration style
St. Petersburg, Russia, June 2017
3331 Arts Chiyoda


Artist's talk on my work and craft
Tokyo, Japan, October 2014